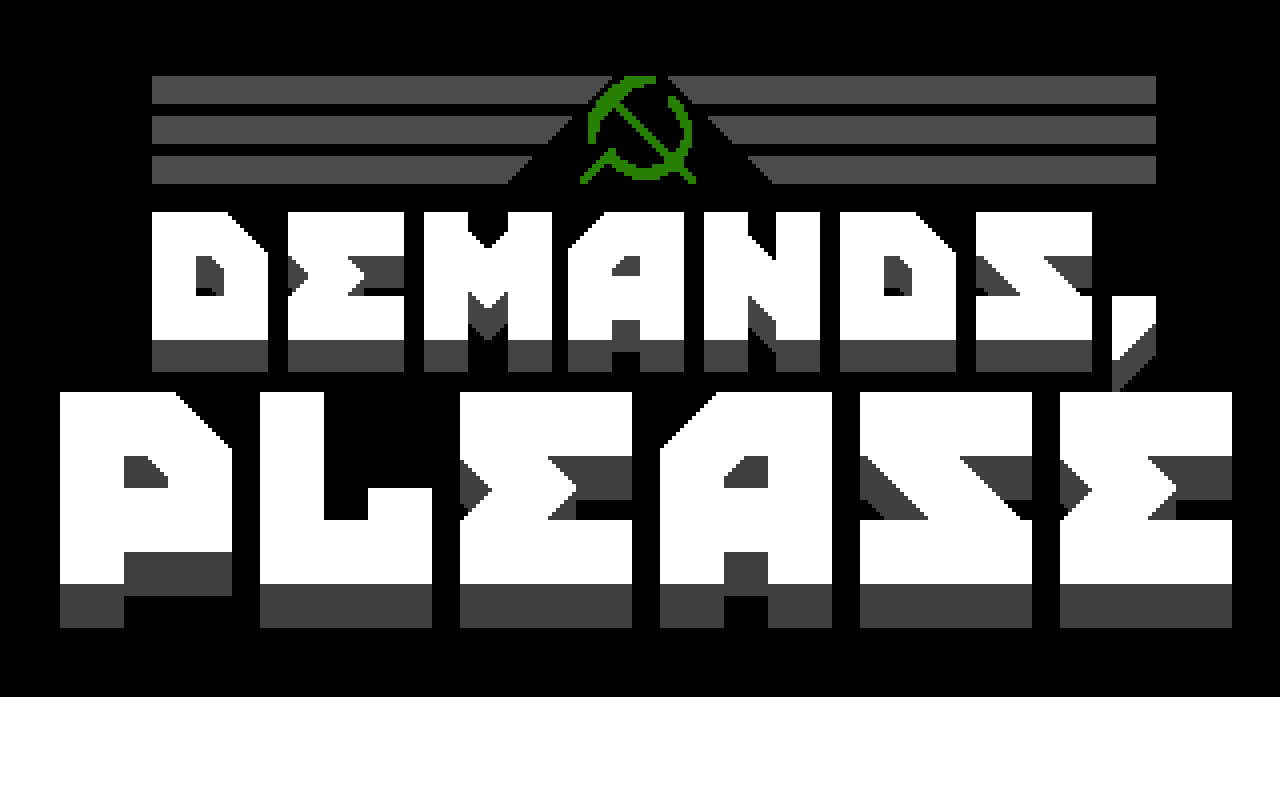 Demands, please
Demands, please (0.0).1.3
---
This update polishes the paper-move effect and contains changes in-code.
**Old save files should still work**
Also, this devlog explains the stock-mechanic:
You have 10 formulas of each paper and they only restock if both stocks are empty, which will force the player to think more carefully about the decisions.
Also, the help window in game got removed, maybe it will come back later...
Files
Demands_please(.zip)(1.3) (newest)
4 MB
Jul 16, 2019