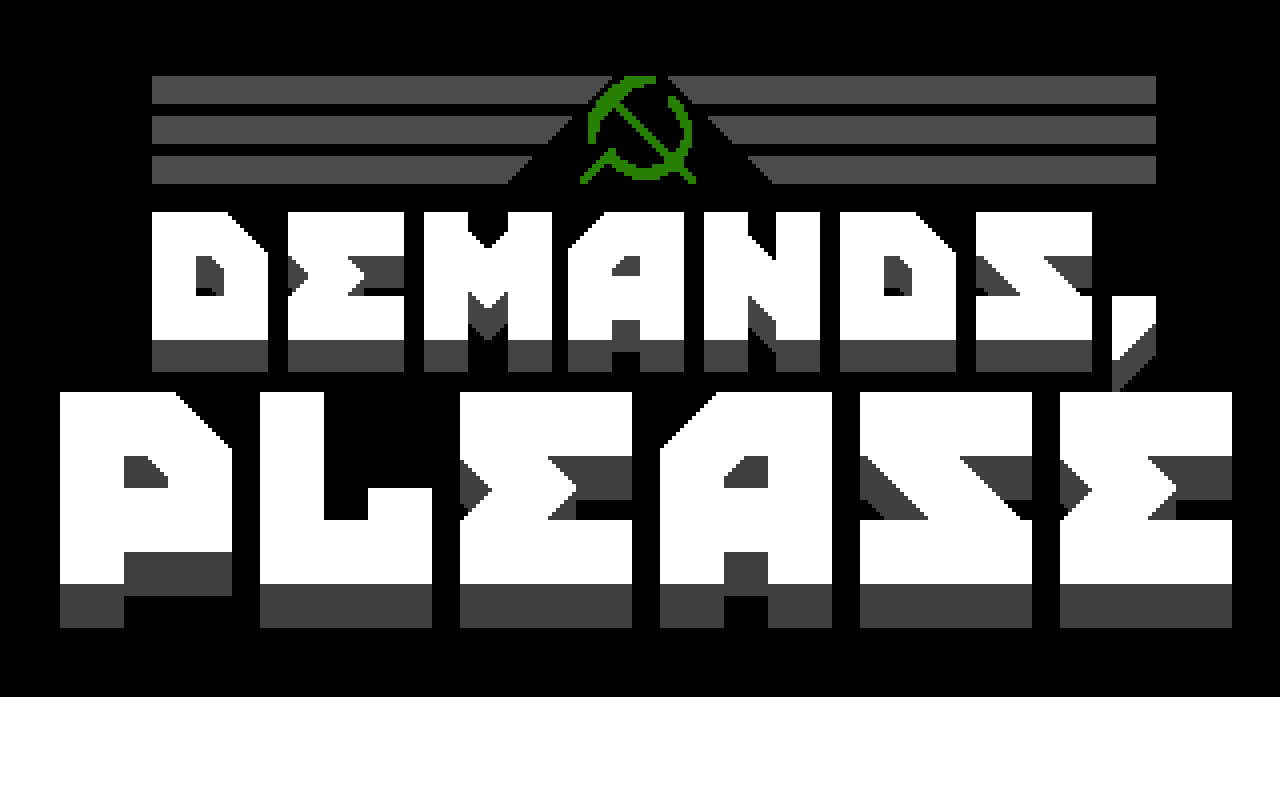 Demands, please
Demands, Please update 1.1
The holidays in Germany bring a new update to this game!
So, what's new?
A new mechanic, which should make the game more challenging. You now have 10 agree/disagree sheets, and they'll only restock if you have 0 of both, so you really have to watch out what demands you approve or reject.
Let me know what you think.
Ah, and as always: Some changes BTS in code and some bug fixes- But I'm sure the new update brought some new.
Anyways, have a nice week, it feels great to be back in game dev.
Files
Demands_please (.zip) (1.1)
4 MB
Apr 28, 2019