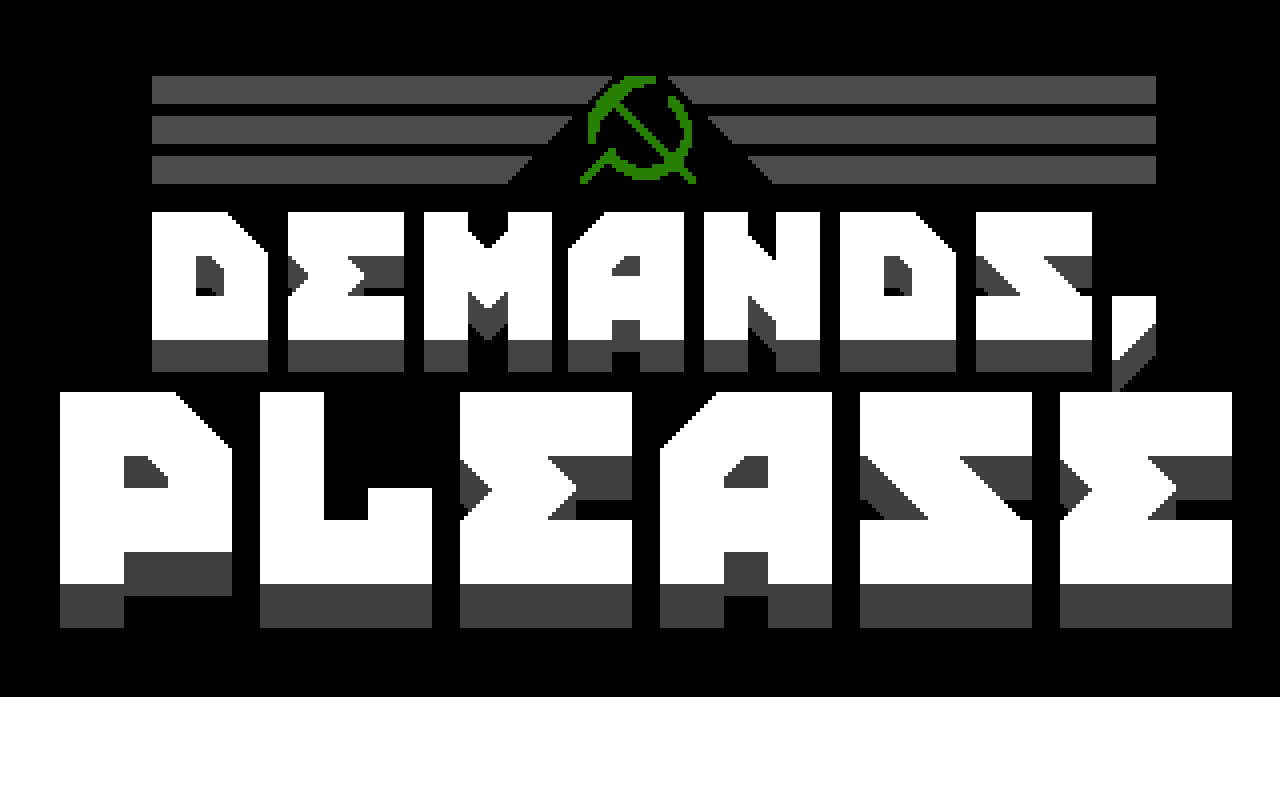 Demands, please
122A, Salevsk Square - Salevsk
Hello inspector,
we now accept YOUR demands!
If you are interested, just post a comment in the comment section below, including:
The demand text (example: "Its getting cold, we need heaters!")
The stats when accepted (example: -3 resources, +3 mood)
The stats when rejected: (example: +2 resources, -3 mood)
That is all you need. We are open for any demands now.
Patch notes

Fixed time-working not resetting when pressing the reset button
Fixed the depth of the paper
Now showing game version in main menu
Some changes in other ministries
Glory to Salevsk.