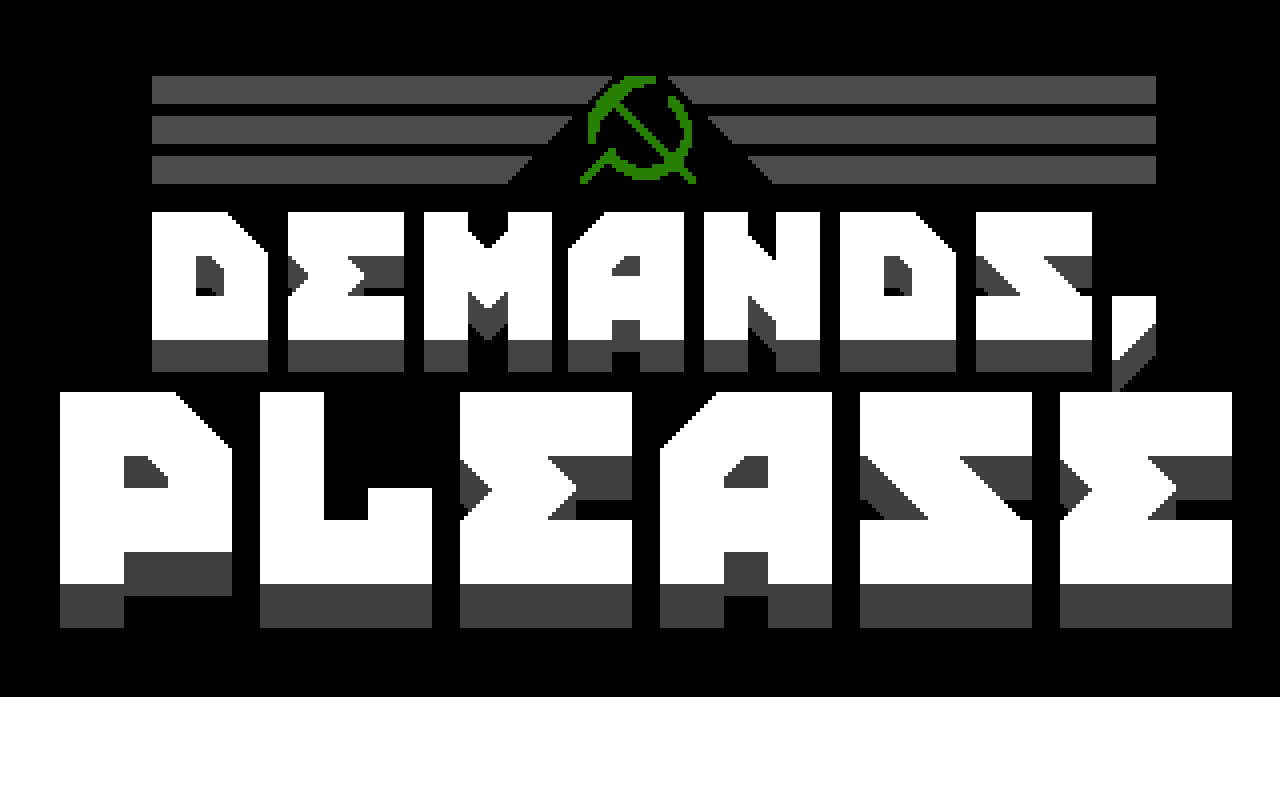 Demands, please
A downloadable game for Windows and macOS
THANK YOU FOR 1.8K DOWNLOADS!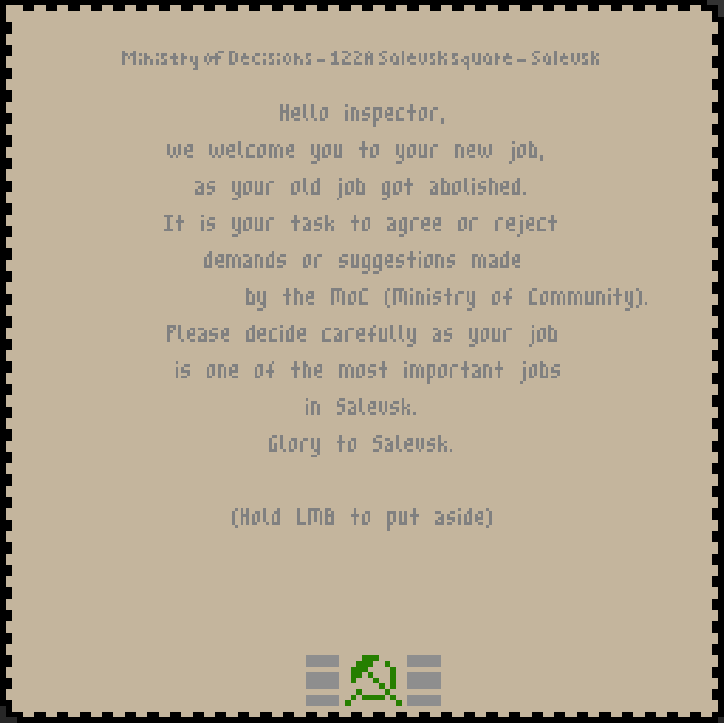 14.12.1983 - 122A Salevsk square
You got a new job in the "Ministry of Decisions" in Salevsk.
2 years ago, the war ended - The current economic situation in Salevsk has stabilized, but still fragile. That is when you come into action. Do your job right and lead Salevsk to glory.

Copyright Sa_Ko
Install instructions
Extract into a folder.