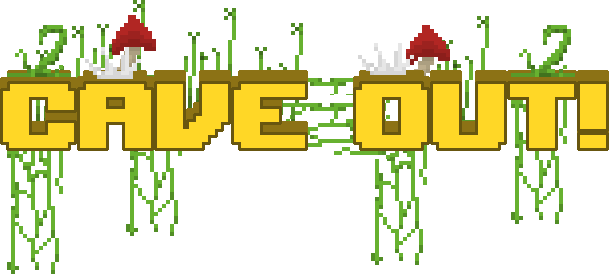 CAVE OUT!
A downloadable game for Windows
CAVE OUT! is a platformer with random level generation.
Collect all coins in the caves, but every time you fail, they spawn somewhere else!
Controls:
W-A-S-D : Move
SPACE - Drop bombs
Left mouse button: Place a ladder
C - screenshot (To see, press WIN + R, %localappdata%, CAVE OUT!)
R - restart, gives you a new level
LEVEL EDITOR CONTROLS:

W-A-S-D: Move camera
CTRL + Mouse wheel: zoom
LMB: place block
RMB: remove block
ENTER: save level
SHIFT: load level
P: Play/Build
Install instructions
Unzip into a folder.
Comments
Log in with itch.io to leave a comment.
I can't play this because of my antivirus software
I made this game using GameMaker: Studio 1.4.
To change the font of the game-page, click on edit game, edit theme, select font, pixeled
Hope that helps