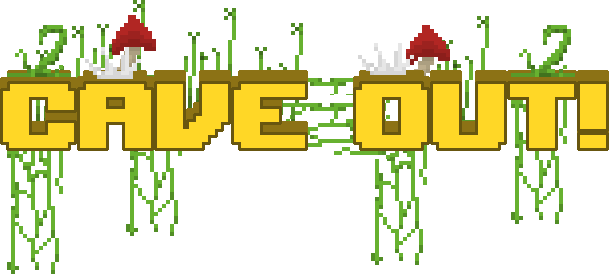 CAVE OUT!
New in this version:
Added spike sound
Added music
Added Level editor
Bug fixes
THE NEW HIGHLIGHT: THE EDITOR!

Build and play your own or your friends' levels!
When saving a level, you can find the data in:
(WIN+R to open run cmd -> %localappdata%)
C:\Users\<YourName>\AppData\Local\CaveOut
Copy the files and give it to a friend who then has to paste it in there.